Drilling Completions
WRG supplies one full range of high quality casing and tubing series, drill pipe series, down hole motors series, sucker rods series and related accessories for use in all types of oil and gas drilling and well completion activities. For the OCTG productions, besides our Chinese facilities, we strategy set up our facilities in Southeast Asia, which greatly meet the local market and other international markets requirements.(Casing Pipe Manufacturers, Perforated Casing Pipe Manufacturers, Slot Casing Pipe Manufacturers, Premium Connection Casing Pipe Manufacturers, Stainless Steel Pipe fitting Supplier, Premium Thread Casing Coupling Manufacturers, Oil Tubing Manufacturers)
Casing and Tubing
Regular API Casing and Tubing
Size: 1.050 inch-20inch
Grade: K55-P110
Connection Thread: BTC, LTC etc.
High Collapse Casing
The collapse casing are designed by selecting and controlling the most influential parameters, and are delivered with the guarantee of their minimum high collapse raring.

Corrosion Resistance Casing
WRG provide a complete range of steel grades for all kind of oil and gas operations. Particularly, the Corrosion Resistant Alloy (CRA) materials are used on the conditions of presence of CO₂, presence of H₂S, low PH, Chlorides and high temperature.
CRA Products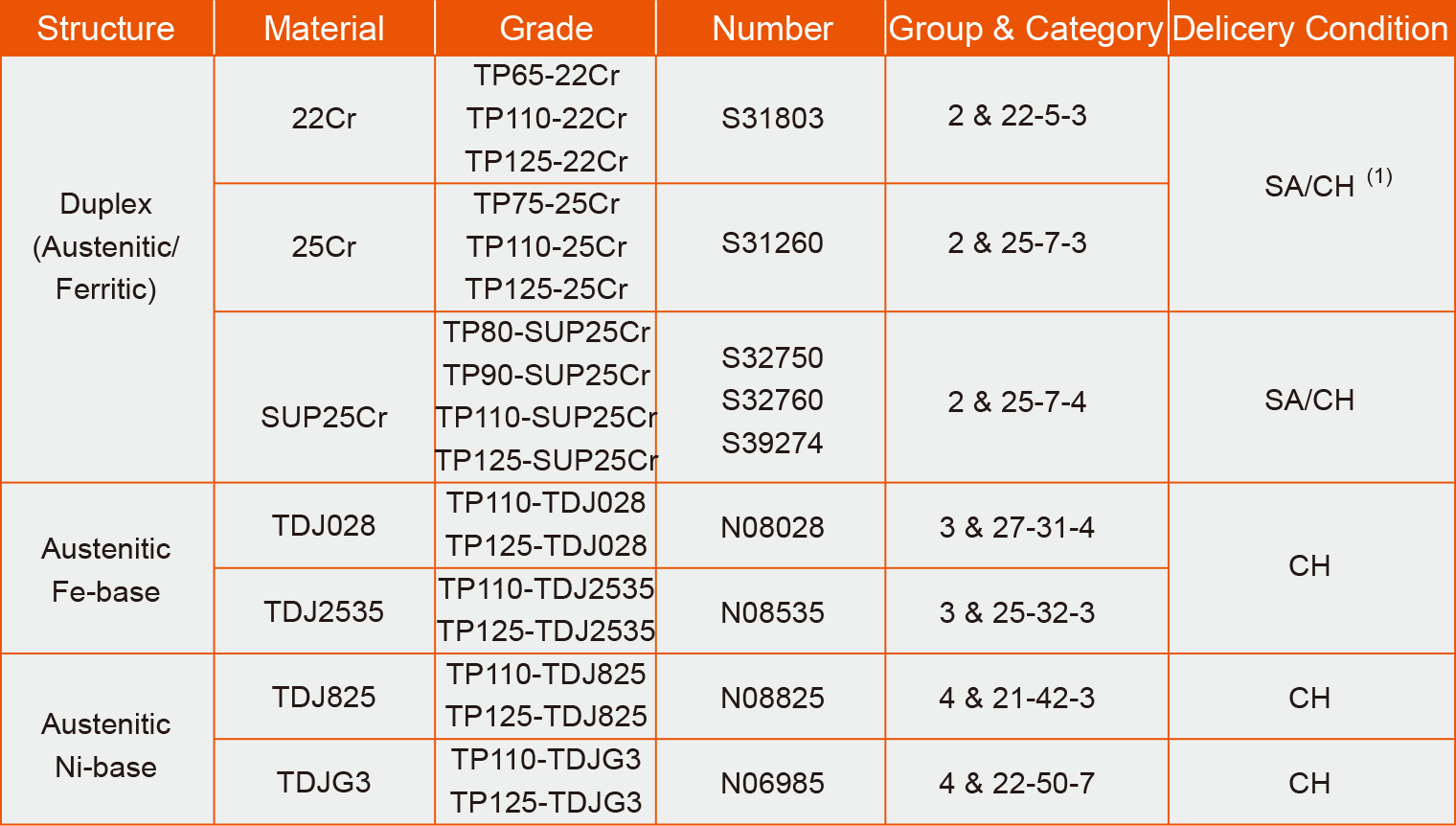 OCTG Slotted Liner
The Slotted liner is commonly used to sand rock and carbonate the reservoir and it is especially useful in horizontal wells. Our yearly processing capacity can reach 150,000 meters of all types of linear pipes: including line slot pattern, staggered slot pattern, multiple staggered slot pattern etc. The carbon steel or stainless steel and others can be made available.
Perforating Gun Tube
WRG has already delivered 15,000 tons of perforation gun tube to Canada,America, Colombia, Cuba etc. Thanks to our superior quality and reliability, we have become the main supplier to the international market (Perforation Gun Pipe Manufacturers, Fabricante De Tuberia De Pistola De Perforacion).
Specifications & Standards:
Standards: ASTM A519, API 5CT, EN10210, EN10216, DIN 1629
Size Range: 50.8mm–177.8m (Cold drawn and hot rolled Tubes)
Steel Grade: TP110P -- TP165P, TP-Q750 -- TP-Q1000