PT-Flush|2-3/8" ~ 11-3/4"
Structure Features
No Coupling and the thread directly machined in the pipe, The internal/external all of connection flush with pipe body
Hook Thread. The thread is hook type, loading surface angel -3°, leading surface 25°, thread pitch is 6TPL, and the thread taper depend on the different all thickness ( Taper 1:16 or 1:10 )
Multiple seal system
Main seals adopts taper to taper seal structure, along with external and internal shoulder seal as the auxiliary.
External torque shoulder is designed with -15° reverse angel, internal shoulder is rectangle shoulder, both shoulders withstand the torque at the same time.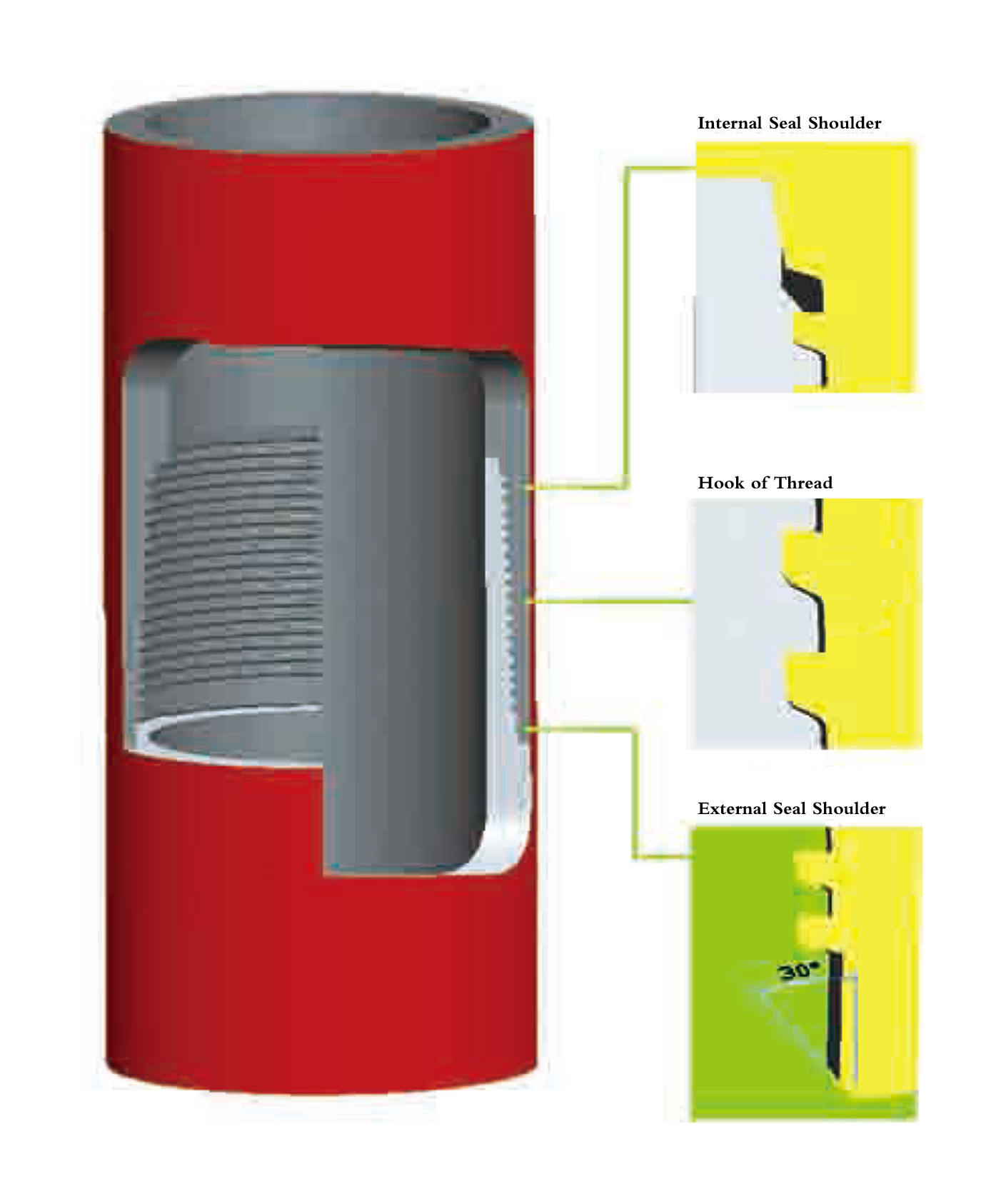 Performances
High connecting strength: thread is hook type to resist jump-out, and the connection strengthen can reach more than 60% pipe strengthen under tension.
The multiple seal arrangement ensures gas-tight sealing integrity to 100% of the rated burst and collapse of the pipe body.
High bending resistance: Thread is hook type, along with external reverse torque w shoulder. The design exhibits a high bending resistance for connections of this class.
Thread slab flank has a 25° angle for fast, trouble–free make-up.
The connector's OD and ID are 100% flush with pipes OD and ID ( Not upset ), the inner flat design can reduce the turbulent flow of liquid or gas, to make the minimum energy loss.