PT-H6|2-3/8" ~ 4-1/2"
Structure Features
The external and internal thread is machined directly in the pipe without couplings
Joint is used internal and external upset
PT-H6 used cylindrical thread form, the load flank angle is 75°, and the stab flank angle is 20°. Thread pitch is 6TPI
There is no radial interference between the inner and outer thread
Taper metal to metal internal pressure seal is rated at 100% of the pipe body and the 100% external pressure seal is created at the torque shoulder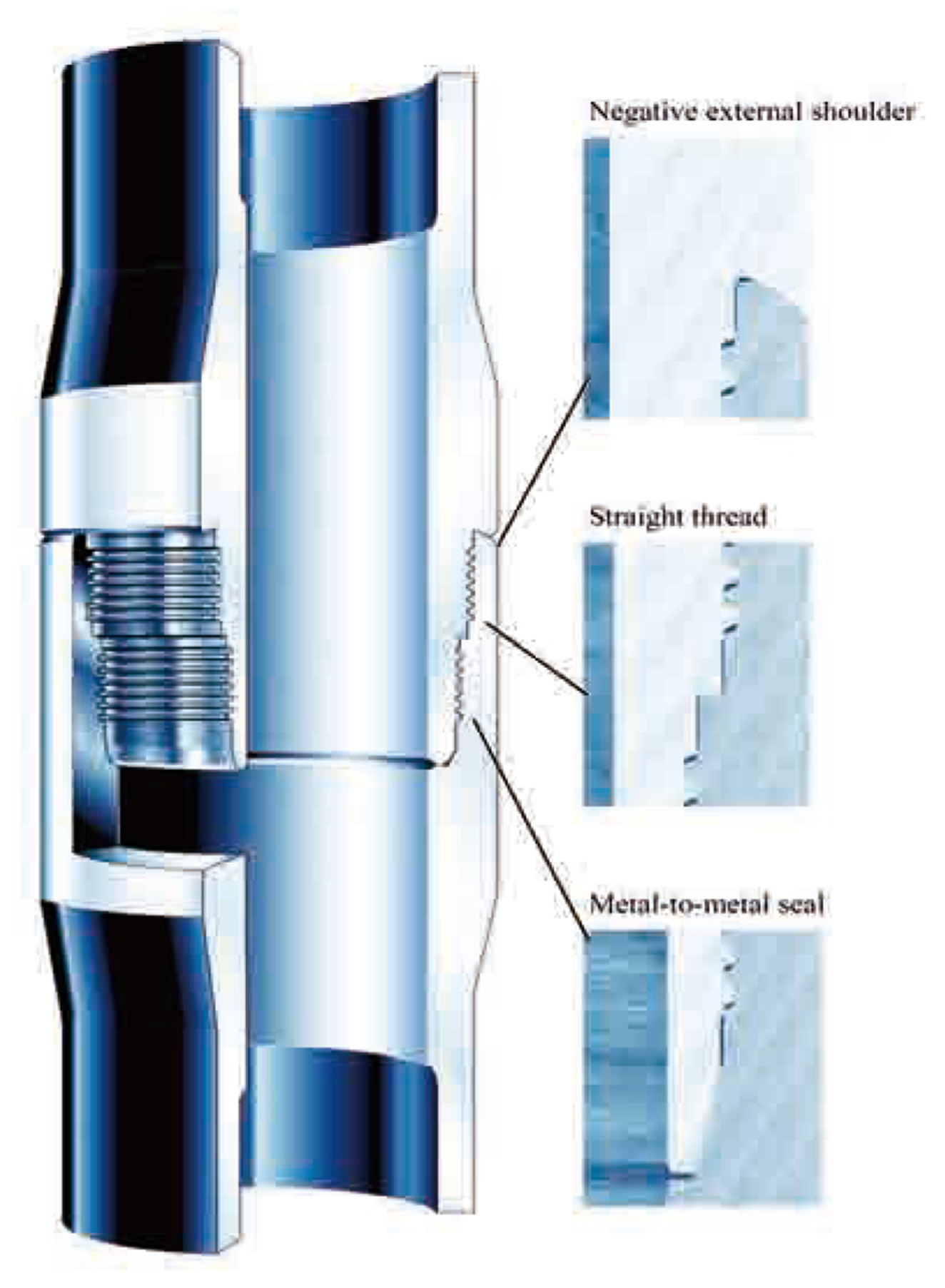 Performances
Strong anti galling performance, PT-H6's tool life is longer and using double screw, with multi toque shoulder designing. All these features make PT-H6 with superior anti galling performance.
Excellent resistance to H2S stresses corrosion. With cylinder thread and no inference structure, the torque shoulder bears the torque in low scale stress.
PH-6 has the external and internal seal capability, both can reach same performance with pipe body.
The thread pitch is 6TPI, and it can enhance the make-up speed.
High anti toque strength, high anti bending and strongly anti compression abilities.